Challenges & Opportunities: Hydrogen Fuels in Clean Mobility
CFCM organised a workshop event at Exeter Science Park on May 18th, which drew a terrific attendance from diverse industrial sectors. The aim was to encourage collaboration among like-minded companies and the university, allowing them to jointly tackle the challenges of decarbonisation and embrace the net-zero opportunities facing the UK. The event generated substantial interest from a wide range of industries, all eagerly interested in exploring the potential obstacles and advantages associated with hydrogen fuels in clean mobility. We were thrilled by the turnout and maintain a hopeful outlook regarding the positive outcomes that will emerge from this event.
Stuart Brocklehurst, Deputy Vice-Chancellor for Business Engagement and Innovation at the University of Exeter:

"It was impressive to see the range of organisations involved from diverse sectors of the economy, and the depth of thinking underway in the role of hydrogen in our green future. In addition to its outstanding, commercially-drive research, the Centre for Future Clean Mobility plays a vital role in convening key players from across the sector, as this workshop made clear."
Professor Chris Smith, Director of the Centre for Future Clean Mobility:

"Addressing the challenge of securing private investments and government support for clean mobility, our aim is to facilitate coordination among various industrial sectors within the region. We strive to proactively attract investment towards clean propulsion technologies, promoting a forward-looking approach."
---
Keynote Speaker – Alex King, CEO of Tower Group
We were delighted to have Alex open our workshop event to talk about the innovative work at Tower Group.
Tower Group is a developer of electrolytic hydrogen facilities based in South West England. The company is actively developing a number of hydrogen production and distribution hubs within the region, as well as working with other businesses on bespoke end-to-end systems
Alex King, CEO of Tower Group said:

"It was my absolute pleasure to attend and present at the Hydrogen Fuels in Clean Mobility workshop. The importance of hydrogen for mobility is becoming ever clearer, and in order to decarbonise the sector in line with emissions targets academia and industry will be required to work together expeditiously. The South West is privileged to play host to the Centre for Future Clean Mobility as this facility will, I am quite sure, play a pivotal role in decarbonising mobility in the region and beyond. Events such as this are a critical step in this endeavour and Tower Group will look forward to contributing to the next."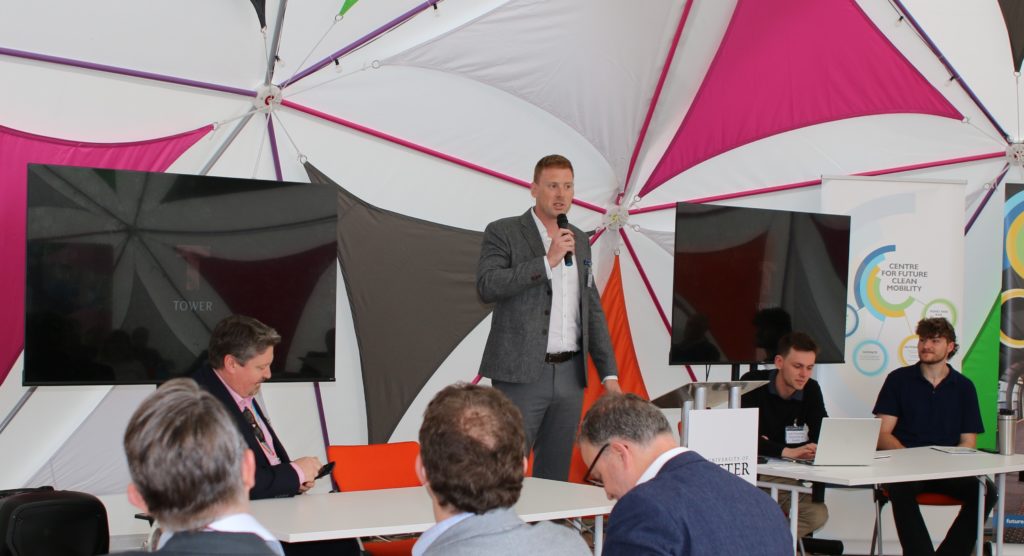 ---
The workshop event showcased esteemed speakers who provided valuable insights on the utilisation of hydrogen fuels in clean mobility, presenting diverse perspectives from the industry, research, supplier, and user standpoints. Additionally, we had speakers who shared strategies for companies and organisations to access funding opportunities specifically tailored for hydrogen fuel projects.
List of Speakers:
Alex King, CEO of Tower Group
Bob Meier, Energy & Renewables Director at Francis Clark
Steffan Eldred, Innovation Lead on Hydrogen Transport at KTN
Jim Sibson, Group Head of Research and Partnerships at Babcock International Group Plc
Nick Van Dijk, CEO at Oort Energy
Professor Ed Keedwell from University of Exeter
Nick Hughes, Senior Business Development Manager at EDF Hynamics
Richard Dormer, CEO of Emerald Green
Simon Williams, Engineering Director at EMotive
Simon Earles, Planning & Sustainability Director at Bristol Airport
Chris Steel, Hydrogen Lead, Lead for Hydrogen South West Skills Forum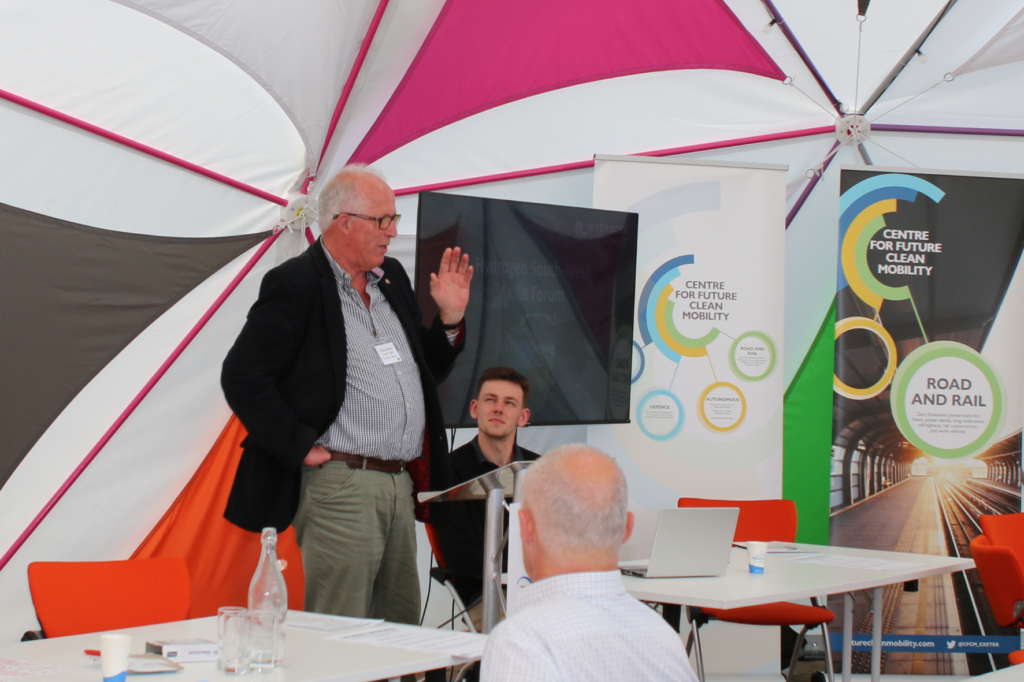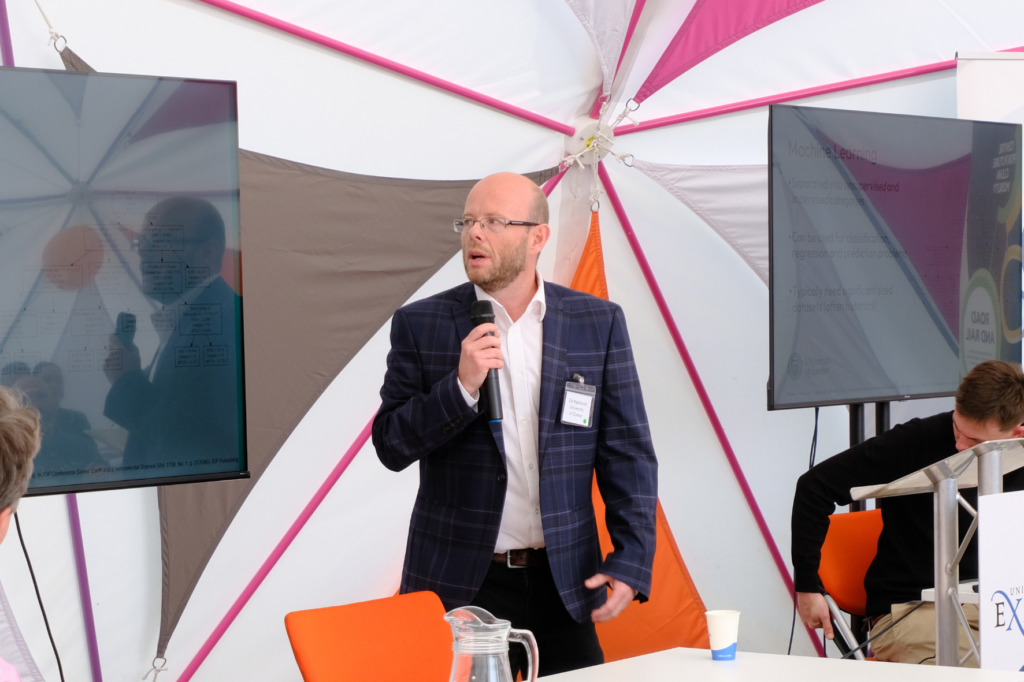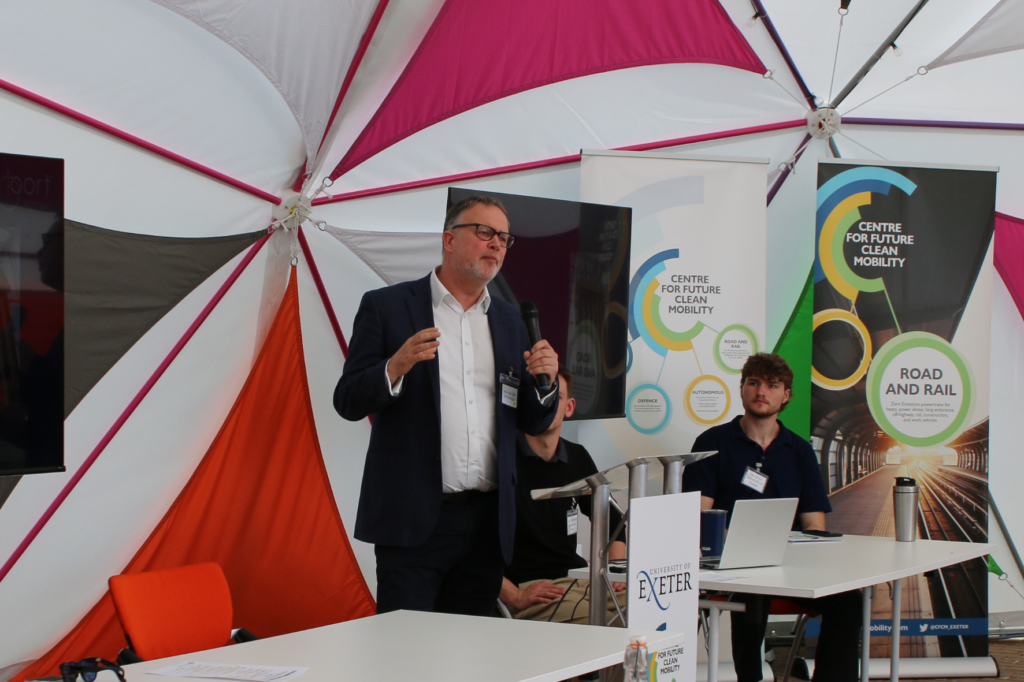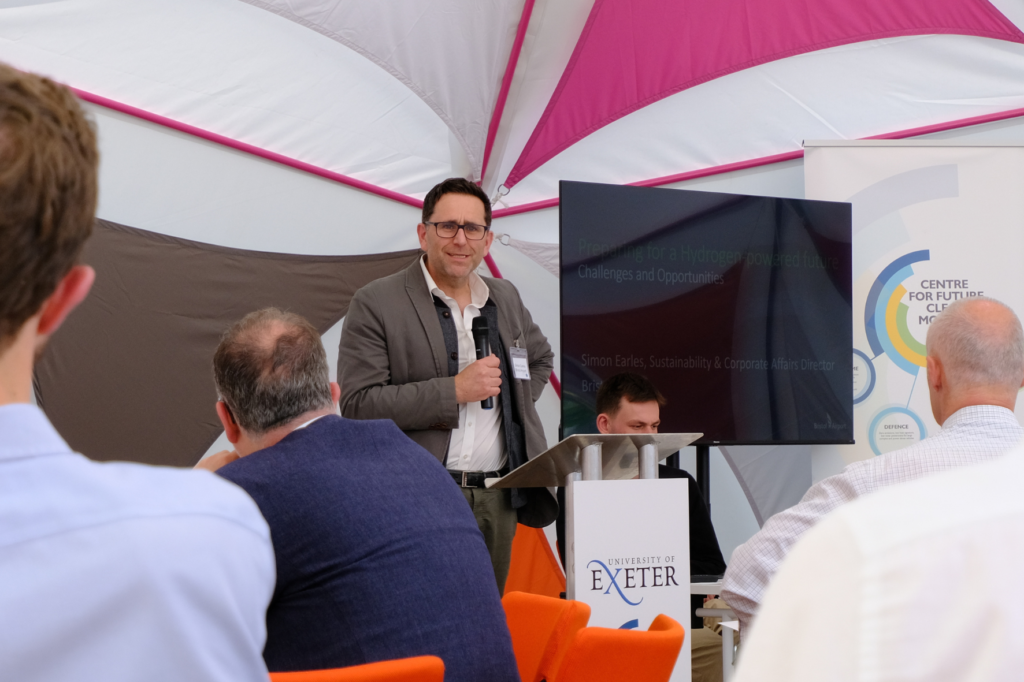 Nick Hughes, Senior Business Development Manager at EDF Hynamics
"At the recent workshop organised by the Centre for Future Clean Mobility, I met with stakeholders working on hydrogen fuels, and took the floor to highlight the important work being done by Hynamics in this area, this pooling of knowledge by various hydrogen players is rich in lessons and essential in our collective quest to find appropriate solutions to achieve our net-zero objectives."
---
During the afternoon session of our workshop event, we organised breakout groups to facilitate discussions on four distinct key areas within the hydrogen fuel sector. The breakout groups shed light on numerous important aspects within the sector that would be beneficial to explore and generated several innovative project ideas for the future.
Global Market Opportunities
Investment in Hydrogen Fuels
Skills Development
Regional Opportunities in Hydrogen Fuels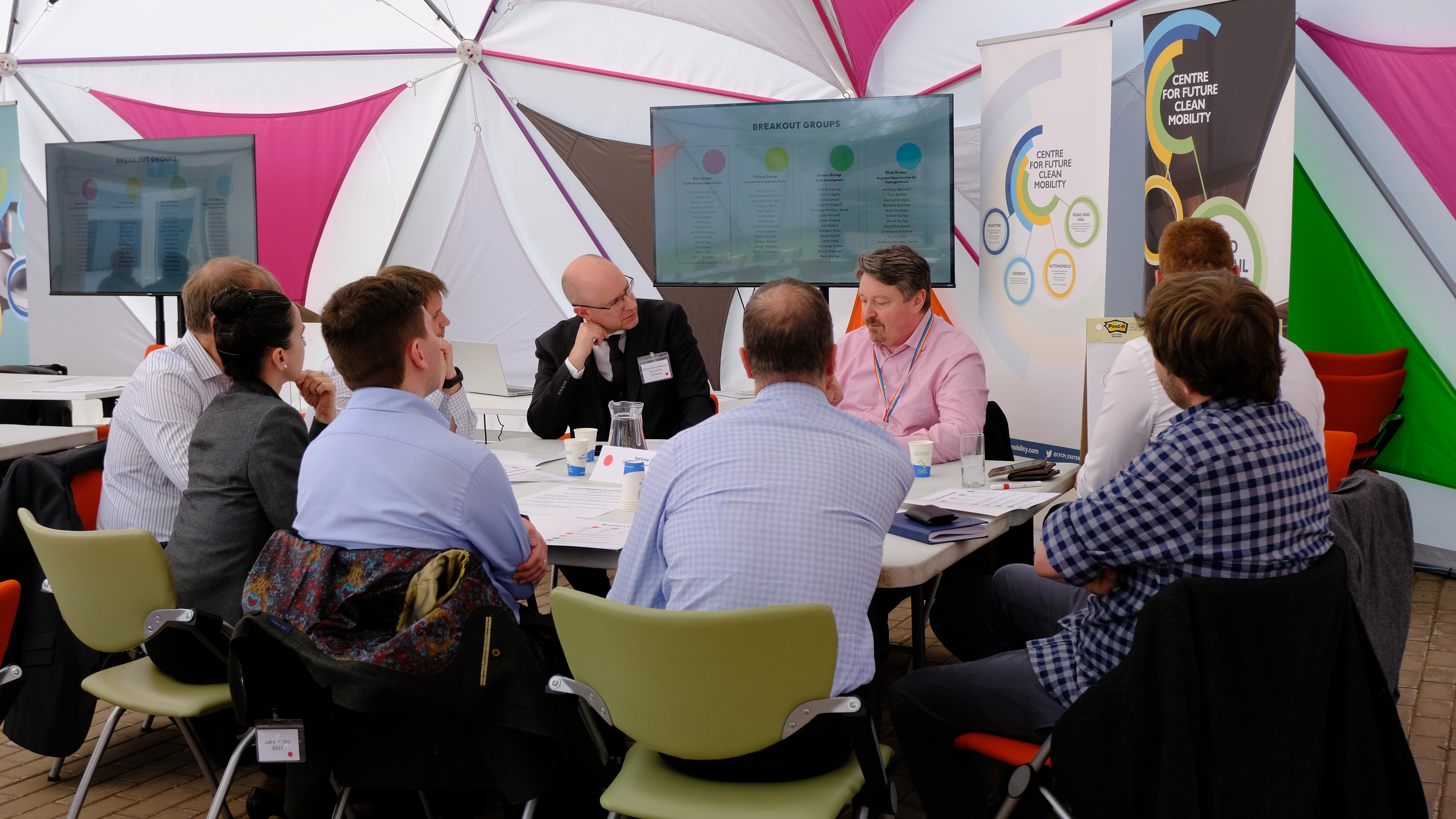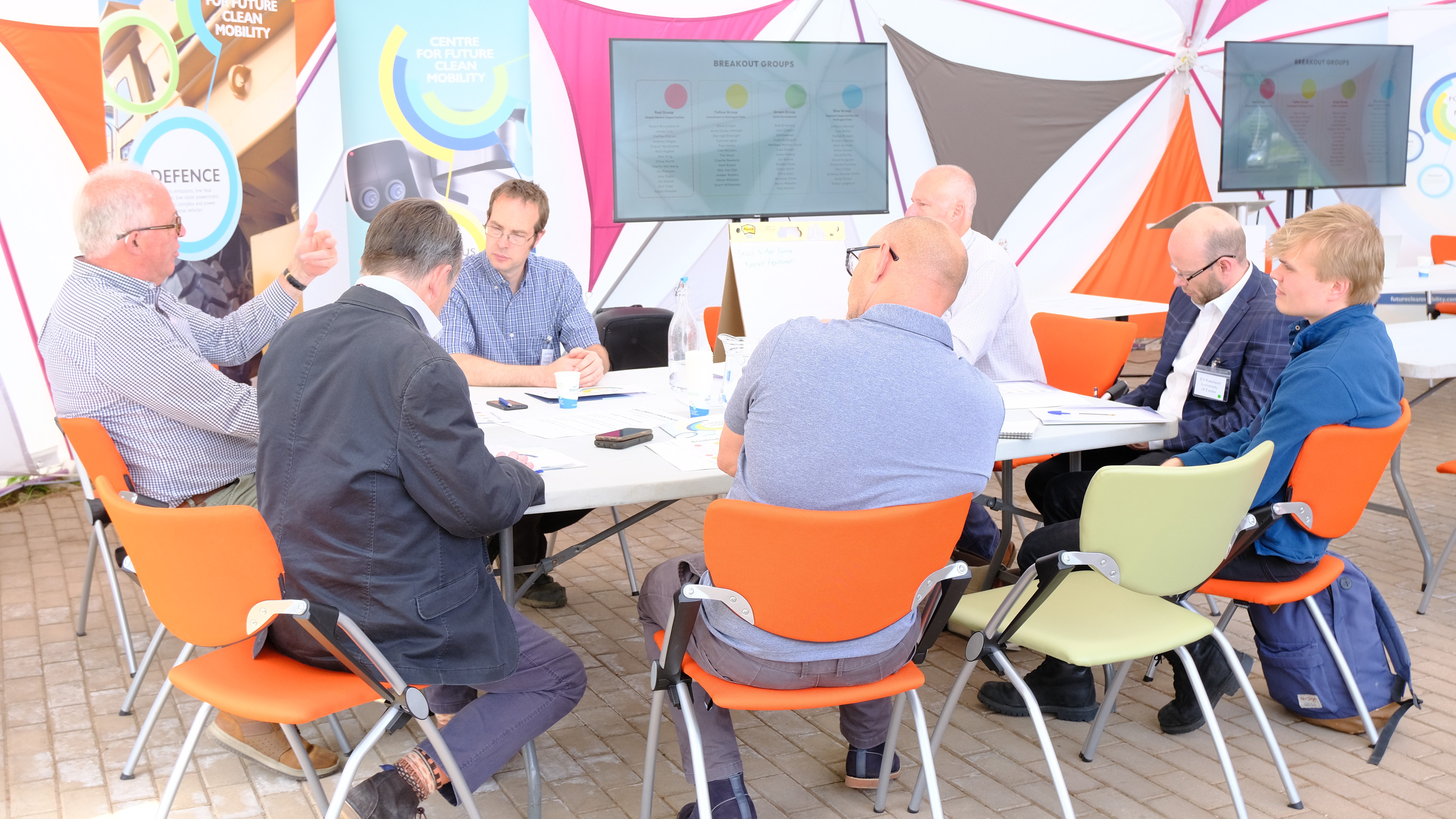 ---
We extend our gratitude to everyone who contributed to the success of the event. We sincerely hope that the knowledge shared and discussions held during the event will serve as catalysts for advancing opportunities in the hydrogen fuel sector.
An article on the University of Exeter's news page highlighted the significance and success of this event.